Download My FREE Guide
Tracking Your Ministry
Expenses & Mileage
5 Steps to Getting Your
Highest Tax Deduction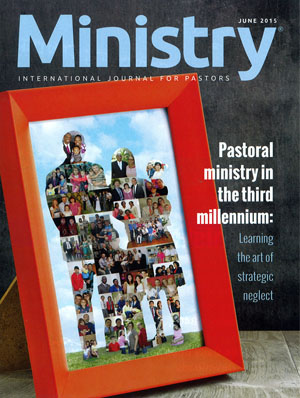 According to the June 2015 issue of Ministry Magazine (p. 8), a study of pastors in North America found that 70% of pastors worry about making their monthly payments and being ready for retirement. Financial Stress polled as a more common stressor than time management, spiritual doubts, work/life balance, lack of friendships, or habits and addictions.
Financial Stress Sets Pastors Up for Failure
It is the #1 cause of marital strife and divorce
It causes an inability to focus on ministry tasks
It fosters a bad financial reputation among members and in the community
It creates a perception of hypocritical stewardship messaging
It can cause pastors to become easy prey for get-rich-quick schemes
It slowly chips away at a pastor's faith
It can lead to burnout and even drop-out from ministry
Clergy Financial Coaching helps pastors find financial wholeness
through education, intentional community, and personalized coaching.
You can find financial wholeness by partnering with Clergy Financial Coaching to get confidential, expert help with your personal finances.
Pastors experiencing financial wholeness can be better employees, better spouses, and better leaders because they have less anxiety, less conflict, more stewardship credibility, and more consistent ministry engagement.
Clergy Financial Coaching can come alongside you to help with:
Debt Reduction
Budgeting
Planning and Record-keeping
Pastoral Taxes
Retirement Planning
Investing
Insurance
Parsonage and Real Estate
Developing your Ministry Vision
Publishing Sermons and Curricula
Church Stewardship Systems
Capital Campaigns
Debt and Budget Basics
Figure out where your money is going, strategize how to get out of debt fast, or create a spending plan. You will feel a new sense of control over your finances as you start telling your money where to go instead of wondering where it all went. Two coaching sessions per month with anytime email support.
Creating Your Future
Master clergy taxes, your 403(b) retirement benefit, housing, and other investments. Create multiple streams of income from your sermons and seminars. Whatever your next step is, Clergy Financial Coaching can help you get there. Three or four coaching sessions per month with anytime email support.
Church Stewardship systems
Create a budget cycle that energizes the church and brings out the creativity of your ministries. Set up best practices and systems that make it easy, convenient, and meaningful for church members to give. Strategize your next capital campaign. One or two coaching sessions per month with anytime email support.

Clients receive:
Regularly scheduled coaching sessions
Instructional and support materials for agreed-upon coaching topics
Anytime email access to Jay Perry, a certified financial coach and pastor
Regular 45-minute telephone (or Skype) coaching sessions help you develop and implement a mutually-agreed-upon plan. Coaching sessions typically include reviewing previous implementation activities, instruction, planning for next-step activities, and checking for understanding on advanced concepts. Debt reduction, budgeting, and stewardship systems require time to implement, so the sessions may be as infrequent as one per month. Other advanced planning sessions may be as frequent as one per week.
Coaching services are completely confidential. Clergy Financial Coaching will not provide your employer or anyone else with any information about the content of the coaching sessions.
Jay L. Perry
Pastor, Author, Coach
About the Author
After devastating family health issues left the Perrys unemployed and deeply in debt, they had to go on food and health assistance, and ultimately had to short-sell their house.
Now a pastor in Central California, Jay has turned around his finances, climbing out of over $50,000 of debt in just four years. He has become passionate about helping other pastors understand money and find financial wholeness.
Jay L. Perry is a pastor, author, and life coach. Along with degrees in theology and divinity, he holds a certificate of financial coaching from the American Association of Christian Counselors.
I was encouraged by the devotional and prayer to start our meetings. I also sensed genuine sincerity from Jay that made the coaching very valuable.
Glenn C
Jay helped me save about $6,000 by coaching me through the process of negotiating an old debt. I don't think I could have done it without his encouragement, support, and step-by-step instructions.
Mike H
---